J. Holly McCain is a poet, story teller and children's book author living in North Ridgeville, Ohio. She loves visiting schools and has visited many schools after publishing 'Brown Eyes' and 'Puppy Love.'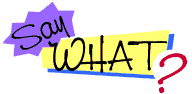 About Holly McCain
I'm a writer, animal lover, Mom, Grams, friend to all living creatures.
I love walks with my pups Shadow and Sadie. They show me so many wonders in Gods world that I have taken for granted. Their unconditional love and patience with my human life, fill my life with so many smiles and joy that I want to tell the world!
The children in my life, child, grandchildren and readers, are precious little people with many ideas and laughter, my life will never be boring! I will always have something to write about.
And you the reader, you keep me writing and searching for more to write to make you happy, because that is the real Holly McCain. I like making people and animals happy., is a fun awakening to God's World.
I also love to read, take hikes and photograph our beautiful
world! And spending time with my dear human friends, my daughter Beth, her family, my dear friends, Shirley, Betty, John, Annette, Sue, Dr. T and all the members of my writing circle. Haven't read my books yet, well I can't wait to hear about the smiles. *Holly...