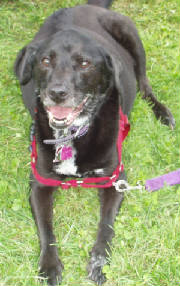 Here's a list of some of my favorite pet stores:

Time Fur Treats
48 Lincoln St.
Oberlin, Ohio 44074
The Grateful Dog Bakery
31966 Center Ridge Road
North Ridgeville, Ohio 44039
BROWN EYES
A poetry book for children of all ages.
This fun, and charming book, will make
all dog lovers stop and say, "My pup, did that!"
This collection of photographs and poems, was written in dedication to my best pal, Shadow, my lab/mix.
Brown Eyes by Holly McCain
Brown Eyes Cover
PUPPY LOVE
This fun poetry book, shows
love, caring,and life through the
eyes of a Pup. Shadow and her pals show the reader that being different makes friendship even better!
A fun family read!